The most recent DB appears again this year for the PCM15 again from Germany.
We from RSM-news.com Team are proud to present you our latest work.
May not be the largest DB, but the most stable and best.
[center]Features [/center]
•Career start in 2016 with all in all
116 Teams
•all Teams with current Roster
•
2725 Riders
from many countries
•
346 races
including National Championships RR+ITT
•Current jerseys of 2016 (Worldtour + Pro Continental Teams) with all available champion shirts. (approximately 60% of continental teams also have a current jersey)
•All teams start with their realname
•updated realistic values for all Riders
•approximately
1000 current cyclist pictures
•Current road race and time trial champions for the year 2015
•Almost each Team with appropriate material as frames and wheels
•New, complete revised creation of the young riders
•All races with original names and logo
•Adaptation of the race calendar to 2016
•Current race profiles of 2016 for various races
•A lof of new races in the categories 1.HC, 1.1 and 1.2 as well as 2.HC, 2.1 and 2.2
•Additional national championships in Great Britain, New Zeeland, Norway, Ireland, South Africa and more...(each with road race and time trail)
•
a complete Palmares for every Rider and every race from 2015
•Cya World Tour in UCI World Tour changed
•Cyanide Trophy in Velo d'Or changed
•other 256 sponsors real sponsors of various team countries in enough quantity and a lof of more in China, Mexico, Canada and South Korea
•Jacky Durand Sponsor Kit is for many, many races already implemented for the DB
(separate download required!! Klick
here for download
)
[center]

External download

[/center]
Since it but apparently are complications during the registration on RSM-news.com, here is a link to download the DB without registration. I had already uploaded the DB on MediaFire.
[center]

requires Part1

[/center]
1.
DOWNLOAD
the Version 0.7 and install as described above
2.
DOWNLOAD
the Update to Version 0.8
[center]
in addition, does not require the DB to play
[/center]
3.Jacky Durants Sponsorkit
here
and install as described above
4.To download the additional variants, registration on
http://rsm-news.com/
is still required.
The file size is simply too large to upload them again externally
[center]

Installation from RSM-news.com

[/center]
1.Download and install
[url=http://rsm-news.com/wsif/index.php/Entry/59-RSM-news-DB-2016-v0-7-0-für-PCM15/#description]RSM-news DB 2016 v0.7.0 für PCM15[/url]
.
You must be registered for download
Only if you still haven't done this!
1.1 Download here the [url=http://rsm-news.com/wsif/index.php/Entry/59-RSM-news-DB-2016-v0-8-0-für-PCM15/]
Version 0.8
[/url]
You must be registered for download
Only if you still haven't done this!
2.Unpack RSM-news DB 2016 v0.7.0 für PCM15.zip (e. g. with 7-Zip oder WinRAR)
3.Shift the content of the currently generated folder to the installation of your PCM. This is the folder with your PCM.exe. (e. g. C:\Program Files (x86)\Cyanide\Pro Cycling Manager 2015 or C:\Program Files (x86)\Steam\steamapps\common\Pro Cycling Manager 2015 for Steam-Users)
5.There are a folder by the name of Database in your PCM folder. Copy the RSM-news DB 2016 v0.7.0 für PCM15 .cdb out of this folder in the folder "Pro Cycling Manager 2015\Mod\Database" in your own documents
6..Start PCM and choose RSM-news DB 2016 v0.7.0 für PCM15 under Options -> Database
7.Start career, stagerace or classics
8.many other variations, for a lot of races, waiting to be played by you.
Klick
here for many Variants.
You must be registered for download
[center]Now a few pictures, the team list and race list[/center]
[center]
Teamlist
[/center]
[spoiler]
Adria Mobil
Ag2r La Mondiale
Amore & Vita - Selle SMP
An Post - Chainreaction
Androni - Sidermec
Area Zero-D'Amico-Bottecchia
Astana Pro Team
Avanti - IsoWhey Sports
Axeon - Hagens Berman
Bardiani - CSF Pro Team
BMC Development Team
BMC Racing Team
Bora - Argon 18
Burgos - BH
Caja Rural - Seguros RGA
Cannondale Pro Cycling Team
CCC Sprandi Polkowice
Chambéry Cyclisme Formation
Cibel - Cebon
Cofidis, Solutions Crédits
Colba - Superano Ham
ColorCode - Arden'Beef
Cycling Academy Team
Cyclingteam Jo Piels
Cyclingteam Join's - De Rijke
Cylance-Incycle Pro Cycling Team p/b Cannondale
Delko - Marseille Provence KTM
Direct Energie
Drapac Professional Cycling
Efapel
Equipe Cycliste de l'Armée de Terre
Etixx - Quick Step
Euskadi Basque Country - Murias
FDJ
Fortuneo - Vital Concept
Funvic Soul Cycles - Carrefour
Gazprom - RusVelo
H&R Block Pro Cycling Team
HP BTP - Auber 93
IAM Cycling
Inteja - MMR Dominican Cycling Team
ISD - Jorbi Continental Team
Jelly Belly p/b Maxxis
JLT Condor presented by Mavic
Kenyan Riders - Down Under
Klein Constantia
LA Aluminios - Antarte
Lampre-Merida
Leopard Pro Cycling
LKT Team Brandenburg
Lokosphinx
Lotto Soudal
Lotto U23
Louletano - Hospital Loulé - Jorbi
Lupus Racing Team
Metec - TKH Continental Cyclingteam p/b Mantel
Minsk Cycling Club
Movistar Team
Nippo - Vini Fantini
ONE Pro Cycling
Orica-GreenEDGE
Rabobank Development Team
Rádio Popular ONDA Boavista
rad-net Rose Team
Rally Cycling
Riwal Platform Cycling Team
Roompot - Oranje Peloton
Roubaix Lille Métropole
Silber Pro Cycling
Sky Dive Dubai Pro Cycling Team - Al Ahli Club
Southeast – Venezuela
Sporting Lisboa-Tavira
Stölting Service Group
Stradalli-Bike Aid
Synergy Baku Cycling Project
Team 3M
Team Christina Jewelry Pro Cycling
Team Coop - Øster Hus
Team Dimension Data for Qhubeka
Team Felbermayr Simplon Wels
Team FixIT.no
Team Giant - Alpecin
Team Heizomat
Team Illuminate
Team Jamis
Team Joker
Team Katusha
Team Kuota - Lotto
Team LottoNL - Jumbo
Team Novo Nordisk
Team Raleigh - Gac
Team Roth
Team Sauerland NRW p/b Henley & Partners
Team Sky
Team Sparebanken Sør
Team Tre-For
Team Vorarlberg
Tinkoff
Tirol Cycling Team
Topsport Vlaanderen - Baloise
Torku Seker Spor
Trek - Segafredo
Tusnad Cycling Team
Unieuro - Wilier
UnitedHealthcare Pro Cycling Team
Vendée U
Veranclassic - Ago
Vérandas Willems Cycling Team
Verva - ActiveJet Pro Cycling Team
W52-FC Porto-Porto Canal
Wallonie Bruxelles - Group Project
Wanty - Groupe Gobert
Whirlpool - Author
Wibatech - Fuji Żory
[/spoiler]
[center]Racelist[/center]
[spoiler]
4 Jours de Dunkerque / Tour du Nord-pas-de-Calais
Amgen Tour of California
Amstel Gold Race
An Post Rás
Arctic Race of Norway
Arnhem-Veenendaal Classic
Arno Wallaard Memorial
Australia Road National Championships
Australia Road National Championships ITT
Aviva Tour of Britain
Baloise Belgium Tour
Baltic Chain Tour
Baltyk - Karkonosze Tour
Bayern Rundfahrt
Beaumont Trophy
Berner Rundfahrt / Tour de Berne
Binche - Chimay - Binche / Mémorial Frank Vandenbroucke
Boucles de la Mayenne
Boucles de l'Aulne - Châteaulin
Bretagne Classic - Ouest-France
Britische Meisterschaft
Britische Meisterschaft (ITT)
Brussels Cycling Classic
Cadel Evans Great Ocean Road Classic
Campeonato de Columbia
Campeonato de Columbia (ITT)
Campeonato de España
Campeonato de España (ITT)
Campeonatos do Portugal
Campeonatos do Portugal (ITT)
Campione di Italia (ITT)
Campione d'Italia
Cascade Cycling Classic
Central European Tour Budapest GP
Central European Tour Miskolc
Central European Tour Szerencs-Ibrany,Miskolc GP
Championnats de Belgique
Championnats de Belgique (ITT)
Championnats de France
Championnats de France (ITT)
Cholet - Pays De Loire
Chrono Champenois - Trophée Européen
Chrono des Nations
Circuit Cycliste Sarthe - Pays de la Loire
Circuit de Wallonie Ville de Fleurus
Circuit des Ardennes International
Circuito de Getxo 'Memorial Otxoa'
Clasica Ciclista San Sebastian
Clasica de Almeria
Clasico FVCiclismo Corre Por la VIDA
Classic Loire Atlantique
Classic Sud Ardèche - Souvenir Francis Delpech
Classica Corsica
Clássica Internacional Loulé Capital Europeia do Desporto
Copa América de Ciclismo
Coppa Agostoni
Coppa Bernocchi
Course Cycliste de Solidarnosc et des Champions Olympiques
Course de la Paix U23
Craft Ster van Zwolle
Critérium du Dauphiné
Critérium International
Croatia-Slovenia , Hrvaška - Slovenija
Cyanide Cup 1
Cyanide Cup 2
Cyanide Cup 3
Cyclassics Hamburg
Czech Cycling Tour
Czech Republic Championships
De Brabantse Pijl - La Flèche Brabançonne
De Kustpijl
Denmark Championships
Destination Thy - Concordia GP
Deutsche Meisterschaft
Deutsche Meisterschaft (ITT)
Driedaagse De Panne-Koksijde
Driedaagse van West-Vlaanderen
Druivenkoers - Overijse
Dubai Tour
Dwars door de Vlaamse Ardennen
Dwars door het Hageland - Aarschot
Dwars door Vlaanderen / A travers la Flandre
E3 Harelbeke
East Bohemia Tour
Eneco Tour of Benelux
Energiewacht Dwars door Drenthe
Etoile de Bessèges
Flèche du Sud
G.P. Camaiore
G.P. Costa degli Etruschi
Garmin Velothon Berlin
Gent - Wevelgem in Flanders Fields
Giro Belvedere di Villa di Cordignano
Giro Ciclistico della Valle d'Aosta Mt Blanc
Giro del Piemonte
Giro del Trentino-Melinda
Giro del Veneto
Giro della Regione Friuli Venezia Giulia
Giro della Romagna
Giro della Toscana
Giro dell'Appennino
Giro dell'Emilia
Giro d'Italia
Gooikse Pijl
GP Adria Mobil
GP Capodarco - Comunità di Capodarco
GP de Denain - Porte du Hainaut / Valenciennes Métropole
GP de Fourmies / La Voix du Nord
GP de Pont à Marcq - La Ronde Pévèloise
GP Industria & Artigianato
GP Industria & Commercio di Prato
GP Kanton Aargau - GP du canton d´Argovie
GP Kranj
GP Liberty Seguros-Troféu Sudoeste Alentejano e Costa Vicentina
GP Nobili Rubinetterie-Coppa Papa Carlo-Coppa Città di Stresa
GP Stad Zottegem
Gran Premio Bruno Beghelli
Gran Premio Città di Peccioli - Coppa Sabatini
Gran Premio della Liberazione
Gran Premio Miguel Indurain
Grand Prix Cerami
Grand Prix Criquielion
Grand Prix Cycliste de Montréal
Grand Prix Cycliste de Québec
Grand Prix Cycliste de Saguenay
Grand Prix Cycliste la Marseillaise
Grand Prix de la Ville d'Oran
Grand Prix de Plumelec-Morbihan
Grand Prix de Wallonie
Grand Prix d'Isbergues - Pas de Calais
Grand Prix of Moscow
Grand Prix of Sochi
Grote Prijs Jef Scherens - Rondom Leuven
Hadeland GP
Halle - Ingooigem
Handzame Classic
Herald Sun Tour
Himmerland Rundt
Il Lombardia
Int. Österreich-Rundfahrt-Tour of Austria
Int. Raiffeisen Grand Prix Judendorf
International Tour de Banyuwangi Ijen
Irische Meisterschaft
Irische Meisterschaft (ITT)
Istarsko proljece - Istrian Spring Trophy
Japan Cup Cycle Road Race
Jayco Tour of Tasmania
Joe Martin Stage Race p/b Nature Valley
Kampioenschap van Vlaanderen
Kanadische Meisterschaft
Kanadische Meisterschaft (ITT)
Kasachische Meisterschaft (ITT)
Kattekoers
Kernen Omloop Echt-Susteren
Klasika Primavera de Amorebieta
Korona Kocich Gor
Kuurne-Bruxelles-Kuurne
La Côte Picarde
La Drome Classic - Valence Drôme Classic
La Flèche Ardennaise
La Flèche Wallonne
La Poly Normande
La Roue Tourangelle Région Centre Val de Loire - Trophée Harmonie Mutuelle
La Tropicale Amissa Bongo
Le Samyn
Le Tour de Bretagne Cycliste trophée harmonie Mutuelle
Le Tour de Langkawi
Le Triptyque des Monts et Châteaux
Liège - Bastogne - Liège
Liège - Bastogne - Liège U23
Luxemburgische Meisterschaft (ITT)
Memoriał Andrzeja Trochanowskiego
Memorial Marco Pantani
Memorial of Oleg Dyachenko
Memorial Philippe Van Coningsloo
Memorial Romana Sieminskiego
Milano - Sanremo
Milano - Torino
Minsk Cup
Mzansi Tour
Nationale Sluitingsprijs Putte - Kapellen
Nederlands Kampioenschap
Nederlands Kampioenschap (ITT)
New Zealand Cycle Classic
New Zealand Road National Championshi ITT
New Zealand Road National Championship
Nokere Koerse - Danilith Classic
Norwegische Meisterschaft
Norwegische Meisterschaft (ITT)
Oberösterreichrundfahrt
Olympia's 3M Tour
Omloop Het Nieuwsblad
Omloop van het Houtland Lichtervelde
Ötztaler Radmarathon
Paris - Arras Tour
Paris - Bourges
Paris - Camembert
Paris - Nice
Paris - Roubaix
Paris - Roubaix Espoirs
Paris - Tours Elite
Paris - Tours Espoirs
Paris - Troyes
Philadelphia International Cycling Classic
Piccolo Giro di Lombardia
PMB Road Classic
Poland Championships
Poland Championships ITT
Post Danmark Rundt - Tour of Denmark
Presidential Cycling Tour of Turkey
Primus Classic Impanis - Van Petegem
Profronde van Noord-Holland
Prudential RideLondon & Surrey Classic
Prueba Villafranca-Ordiziako Klasika
Rabo Baronie Breda Classic
Rabobank Dorpenomloop Rucphen
REV Classic
Rhône-Alpes Isère Tour
Ringerike GP
Ronde de l'Isard
Ronde van Limburg
Ronde van Midden-Nederland
Ronde van Vlaanderen
Ronde Van Vlaanderen U23
Ronde Van Zeeland Seaports
Route Adélie de Vitré
Route du Sud - la Dépêche du Midi
Rund um den Finanzplatz
Rund um den Finanzplatz U23
Rund um Düren
Rund um Köln
Rund um Sebnitz
Russian championships
Russian Championships ITT
Rutland - Melton International CiCLE Classic
Santos Tour Down Under
Scandinavian Race in Uppsala 1909-2016
Schaal Sels
Scheldeprijs
Schweizer Meisterschaft
Schweizer Meisterschaft ITT
Settimana Internazionale Coppi e Bartali
Shipwreck Coast Cycling Classic
Sibiu Cycling Tour
Silver City's Tour of the Gila
Skive Løbet
Skoda-Tour de Luxembourg
Slovenische Meisterschaft
Slovenische Meisterschaft [ITT)
Sparkassen Münsterland Giro
Ster ZLM Toer GP Jan van Heeswijk
Strade Bianche
Südafrikanische Meisterschaft
Südafrikanische Meisterschaft (ITT)
SuisseGas Gran Premio Città di Lugano
Szlakiem Grodòw Piastowskich
Tallinn - Tartu GP
Tartu GP
The Larry H.Miller Tour of Utah
The Reading 120
Thompson Criterium of Doylestown
Tirreno - Adriatico
Tobago International Cycling Classic
Tour Alsace
Tour Cycliste International du Haut Var-matin
Tour d'Azerbaïdjan
Tour de Beauce
Tour de Berlin
Tour de France
Tour de Korea
Tour de l'Ain
Tour de l'Avenir
Tour de l'Eurométropole
Tour de Normandie
Tour de Picardie
Tour de Pologne
Tour de Romandie
Tour de San Luis
Tour de Slovaquie - Okolo Slovenska
Tour de Slovénie - Po Sloveniji
Tour de Suisse
Tour de Taiwan
Tour de Vendée
Tour de Wallonie
Tour de Yorkshire
Tour des Fjords
Tour des Pays de Savoie
Tour du Doubs - Conseil Général
Tour du Finistère
Tour du Gévaudan Languedoc-Roussillon
Tour du Limousin
Tour du Loir et Cher E Provost
Tour of Alberta
Tour of Almaty
Tour of China I
Tour of China II
Tour of Croatia
Tour of Elk Grove
Tour of Japan
Tour of Malopolska
Tour of Oman
Tour of Qatar
Tour of Qinghai Lake
Track Race
Tre Valli Varesine
Tro-Bro Léon
Trofej Poreč - Poreč Trophy
Trofej Umag - Umag Trophy
Trofeo Almar
Trofeo Internazionale Bastianelli
Trofeo Laigueglia
Trofeo Matteotti
Trofeo PIVA
Troféu Alpendre Internacional do Guadiana
UCI World Championships
UCI World Championships ITT
Ukraine championships
Uno-X Tour of Norway
USA Championships
USA Championships (ITT)
USA Pro Challenge
Velothon Stockholm
Velothon Wales
Volta a la Comunitat Valenciana
Volta a Portugal do Futuro / Liberty Seguros
Volta a Portugal em Bicicleta Liberty Seguros
Volta ao Alentejo / Liberty Seguros
Volta ao Algarve em Bicicleta
Volta Ciclista a Catalunya
Volta Limburg Classic
Vuelta a Andalucia - Ruta Del Sol
Vuelta a Burgos
Vuelta a Castilla y Leon
Vuelta a España
Vuelta al Tachira en Bicicleta
Vuelta Asturias Julio Alvarez Mendo
Vuelta Ciclista a La Rioja
Vuelta ciclista a Mallorca
Vuelta Ciclista a Murcia
Vuelta Ciclista al Pais Vasco
Vuelta Ciclista Comunidad de Madrid
White Spot | Delta Road Race
Winston Salem Cycling Classic
World Ports Classic
ZLM Roompot Tour
[/spoiler]
[center]and finally a few pictures[/center]
[spoiler]
[center]WT-Teams[/center]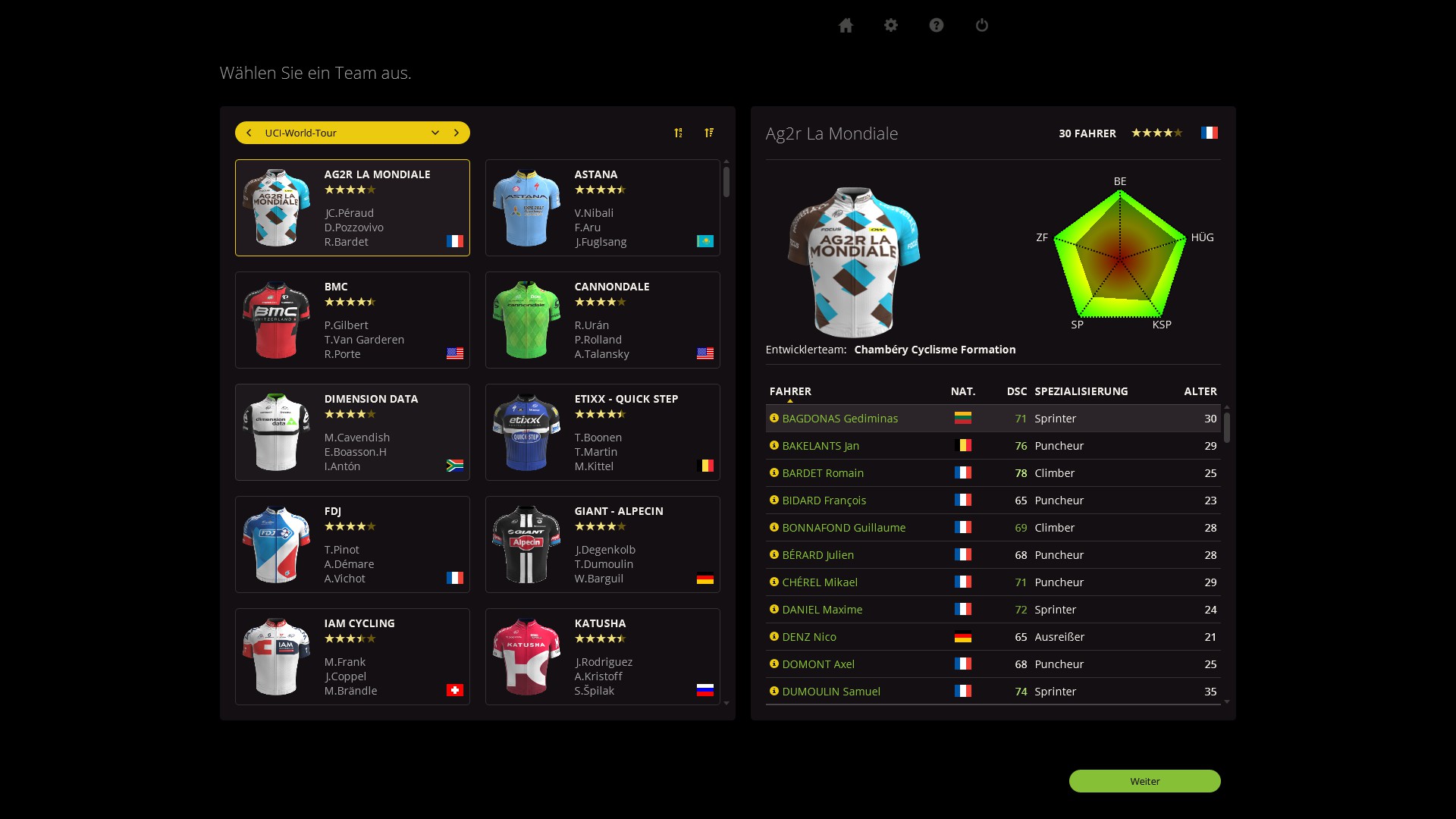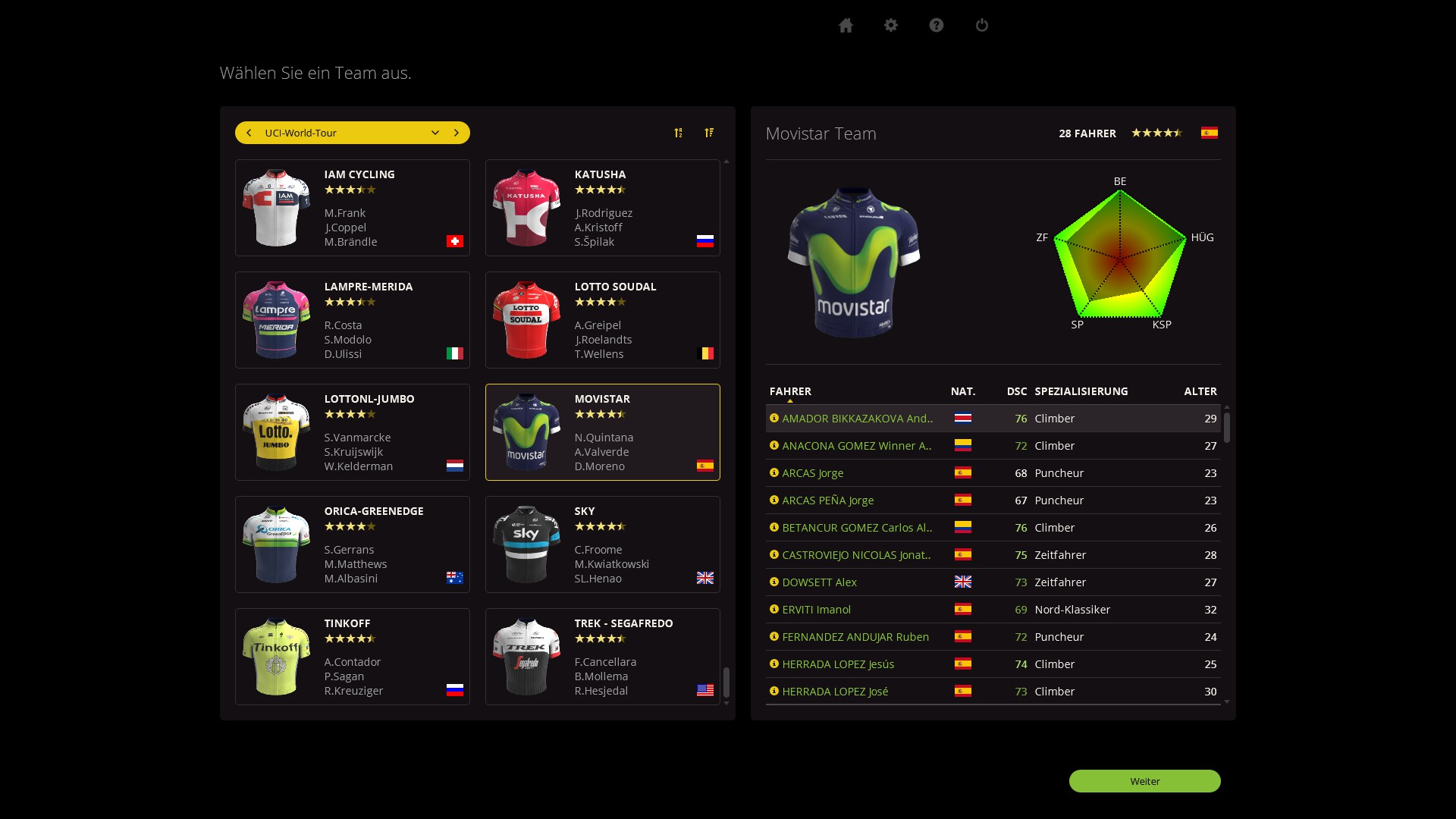 [center]Pro Conti-Teams[/center]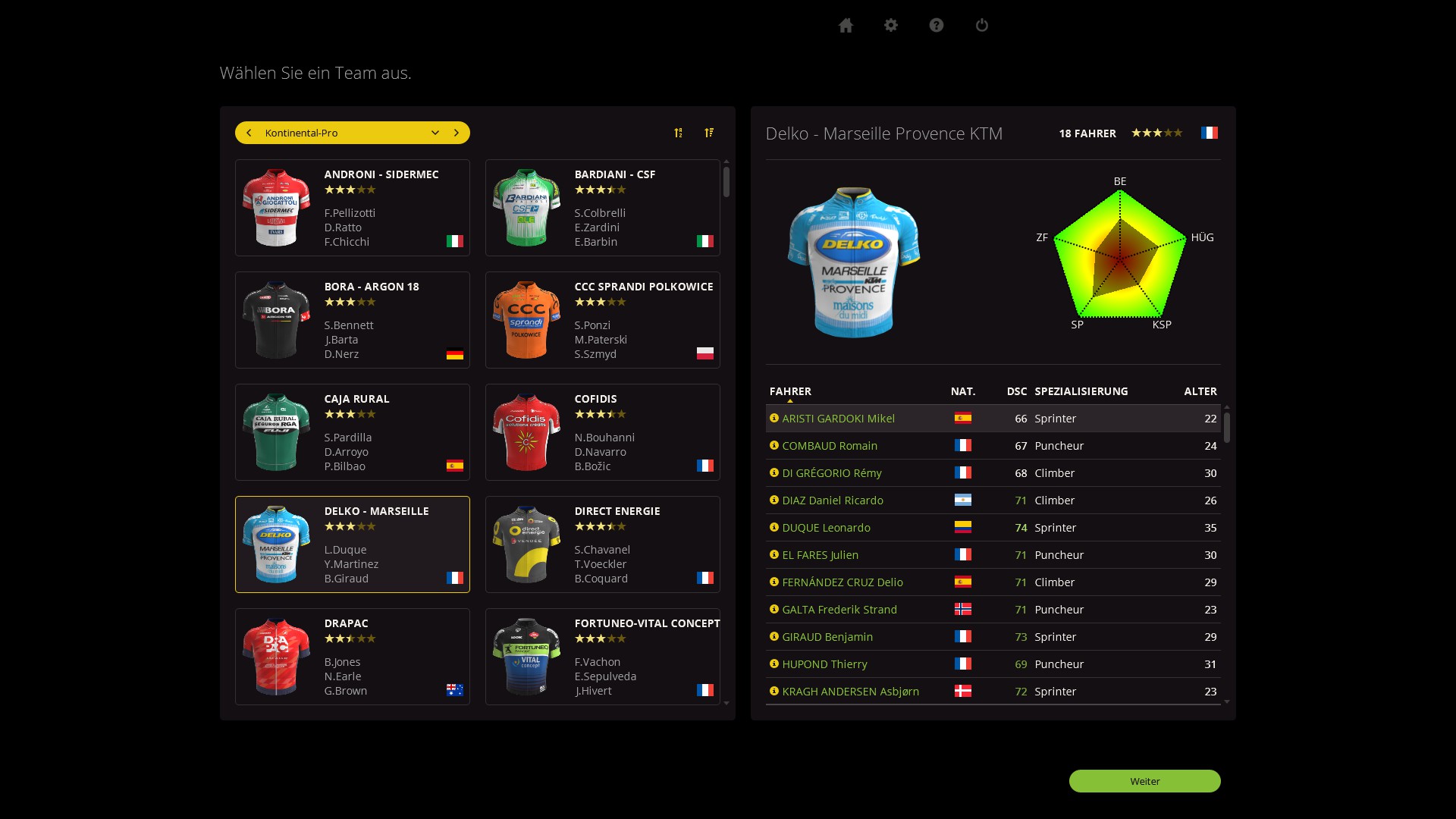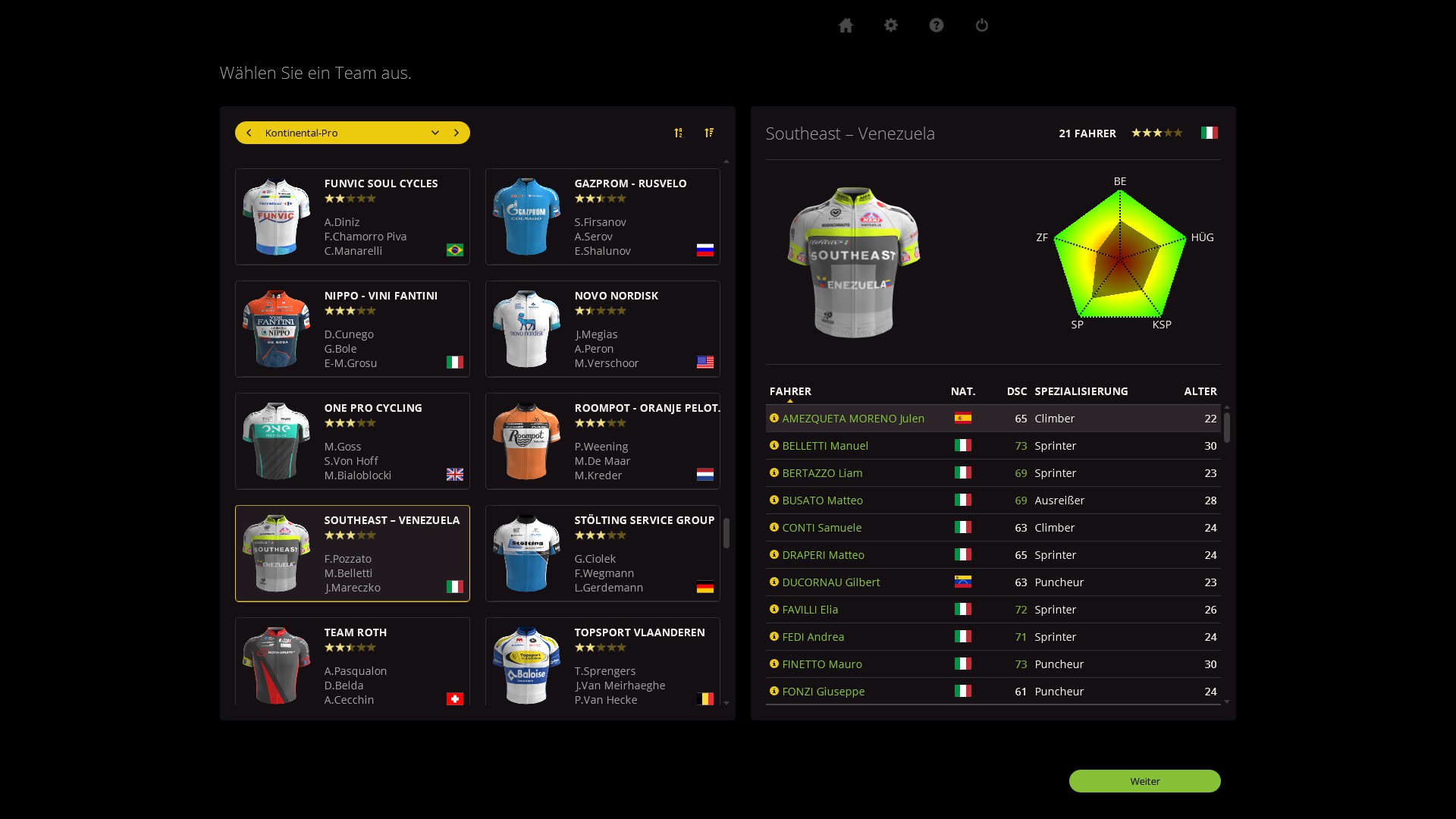 [center]Continental Teams[/center]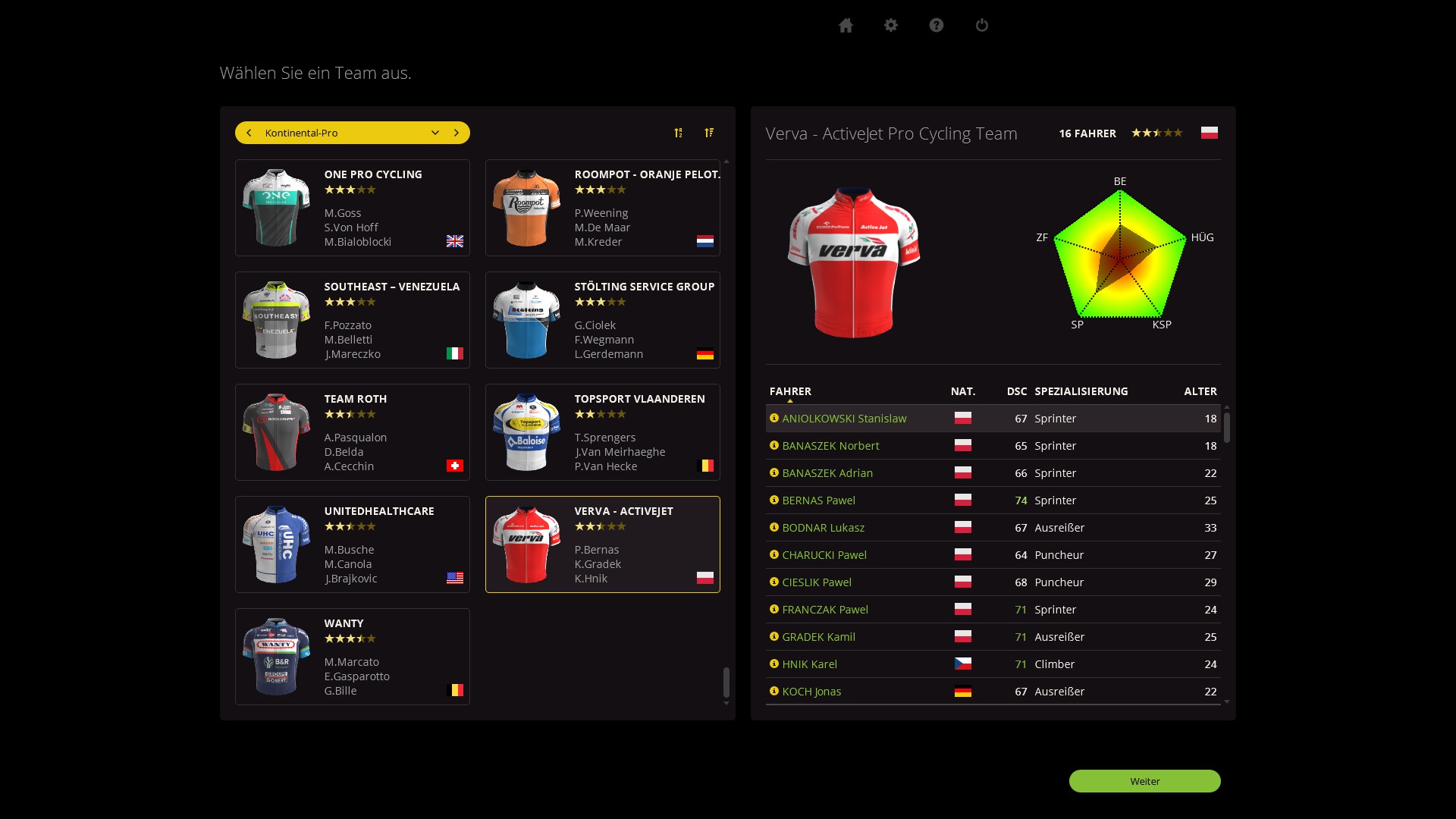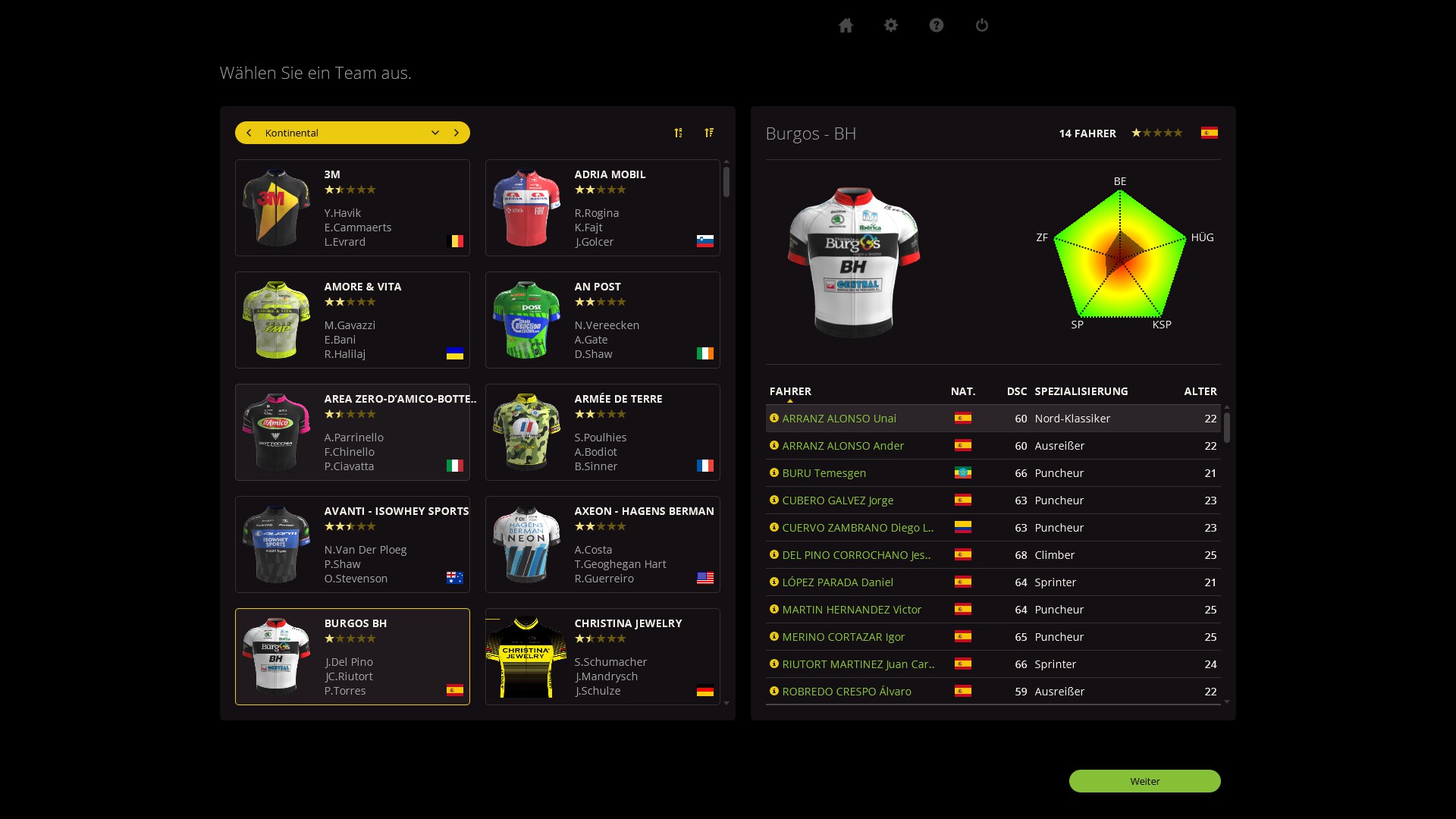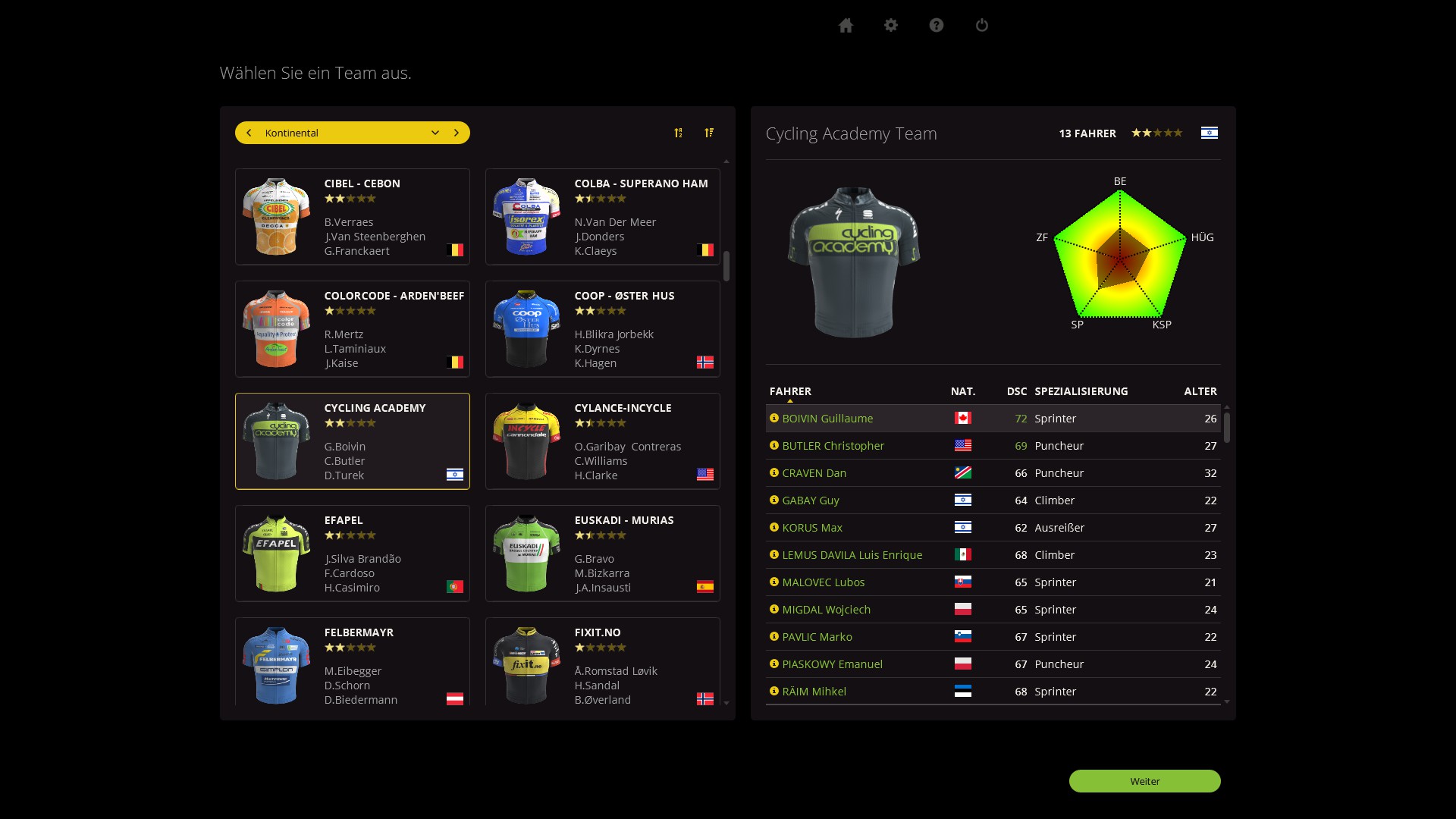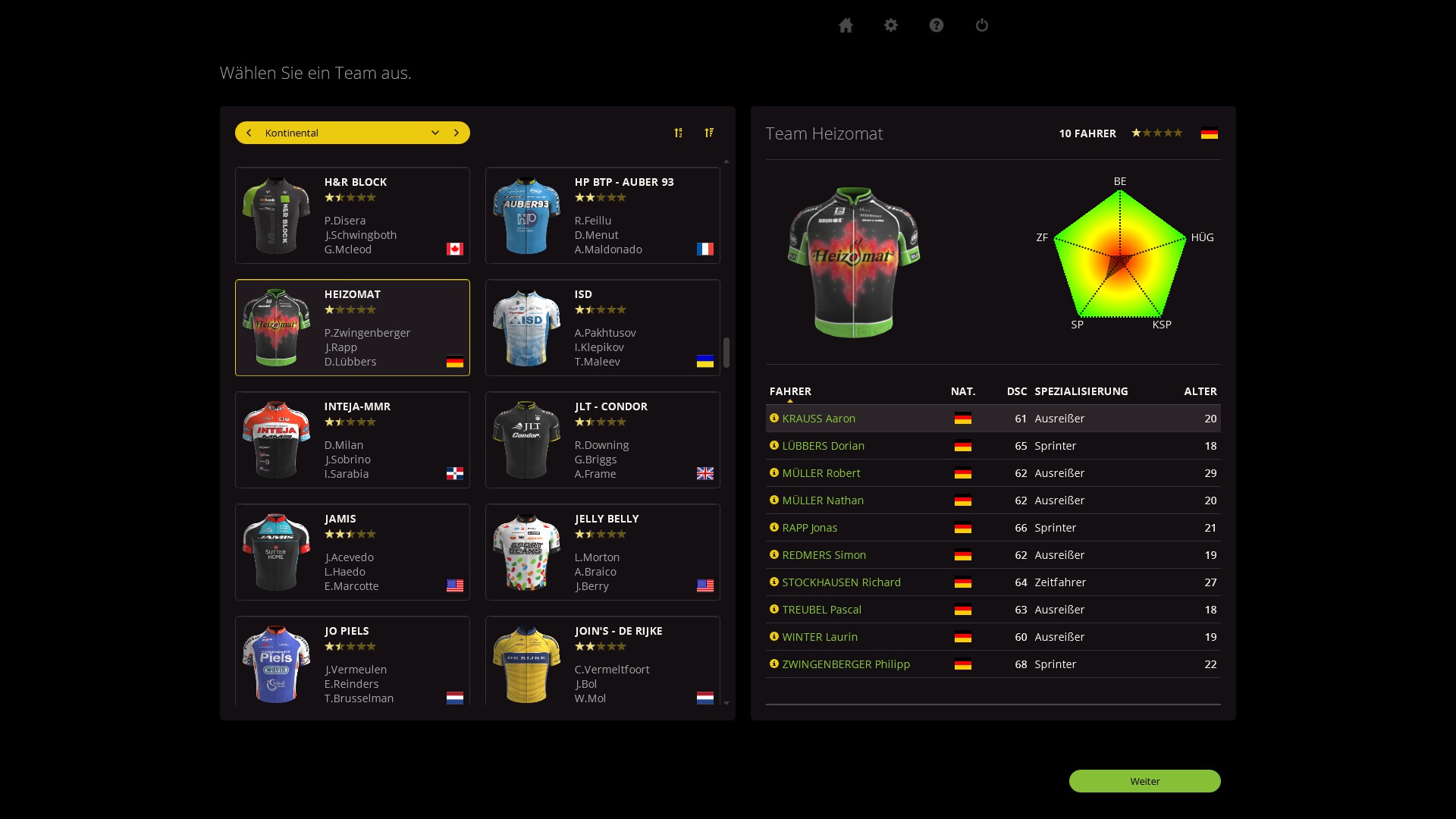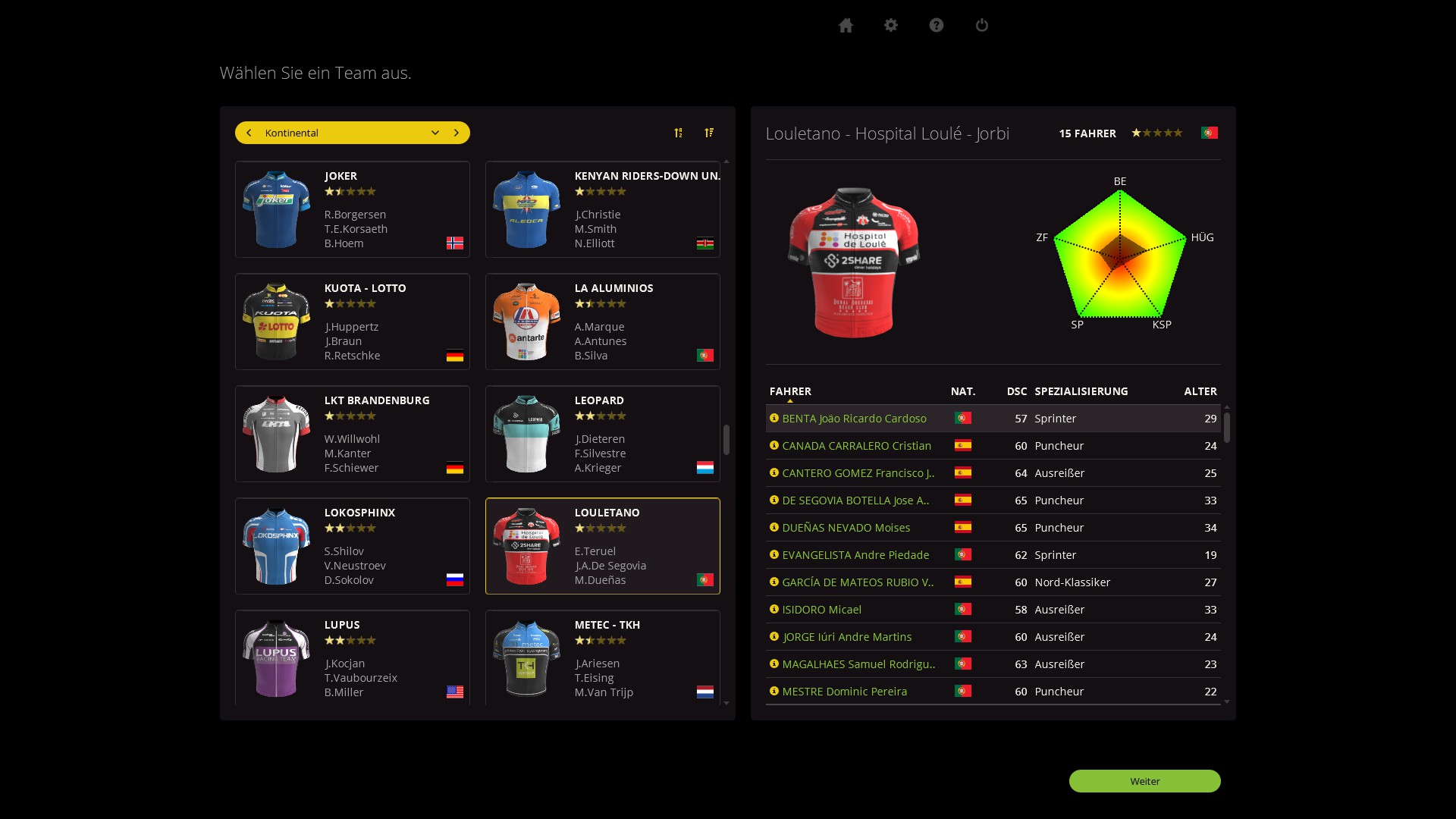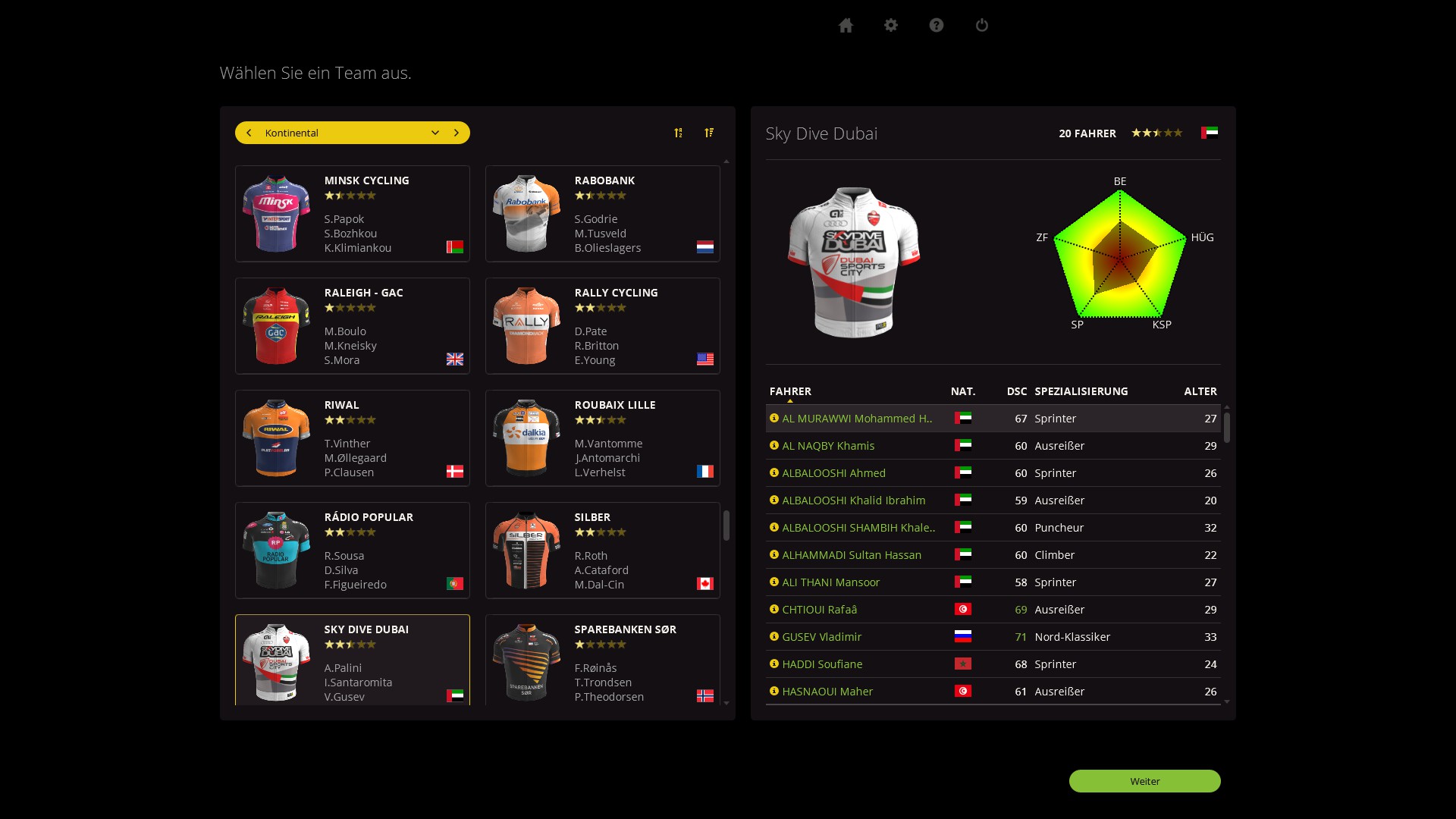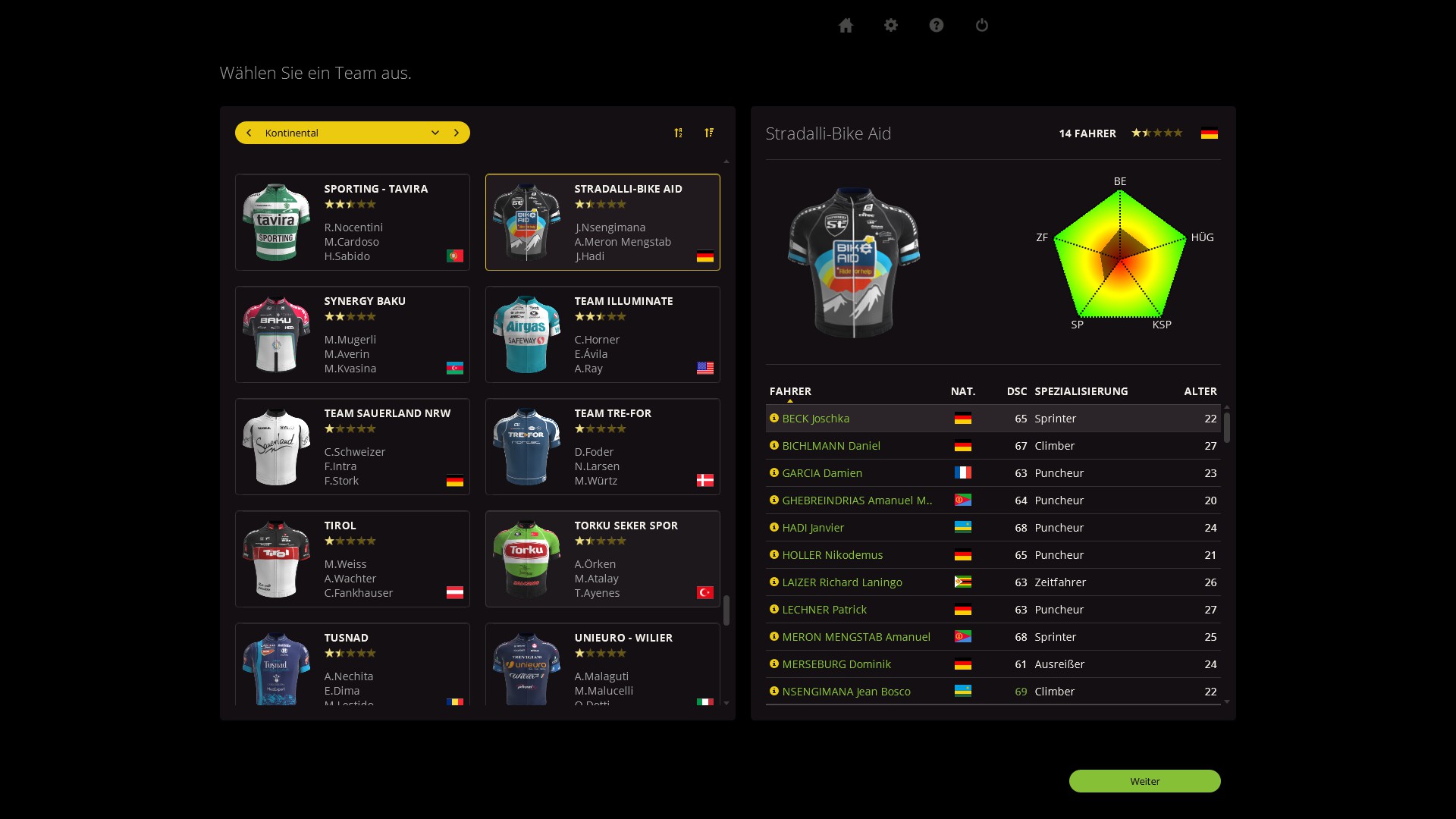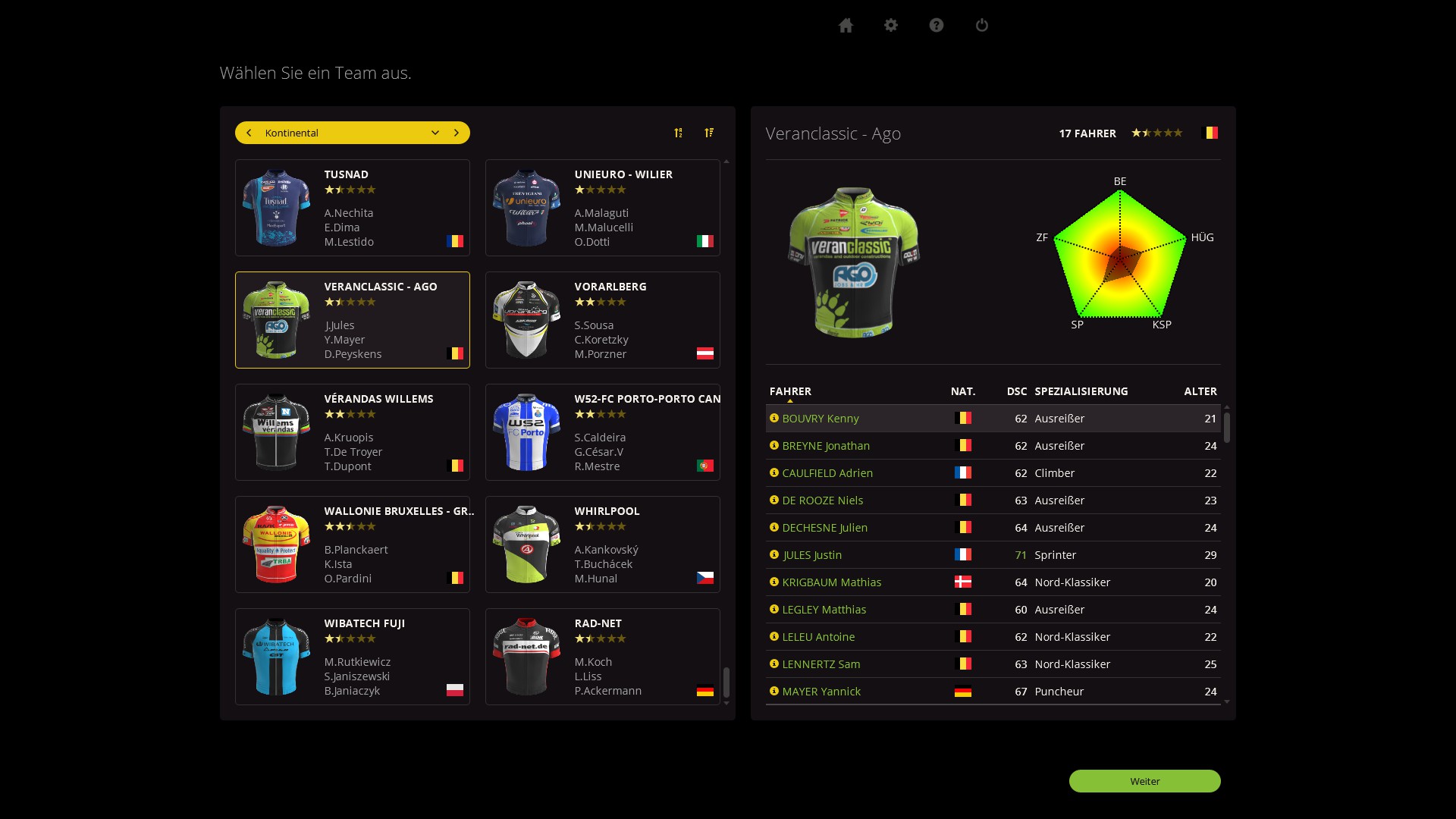 [/spoiler]
[center]

Pic's from the Teams ingame

[/center]
[spoiler]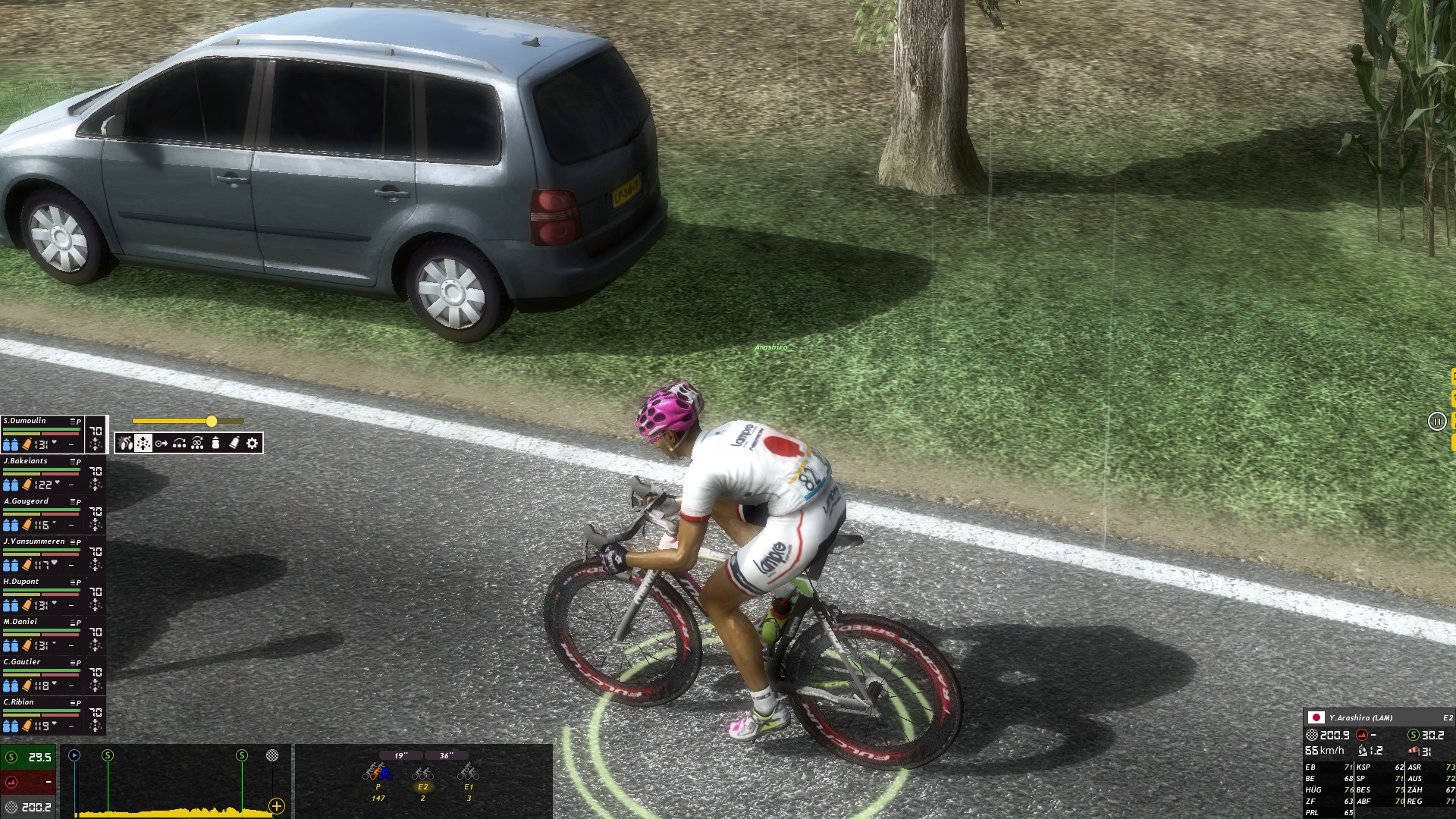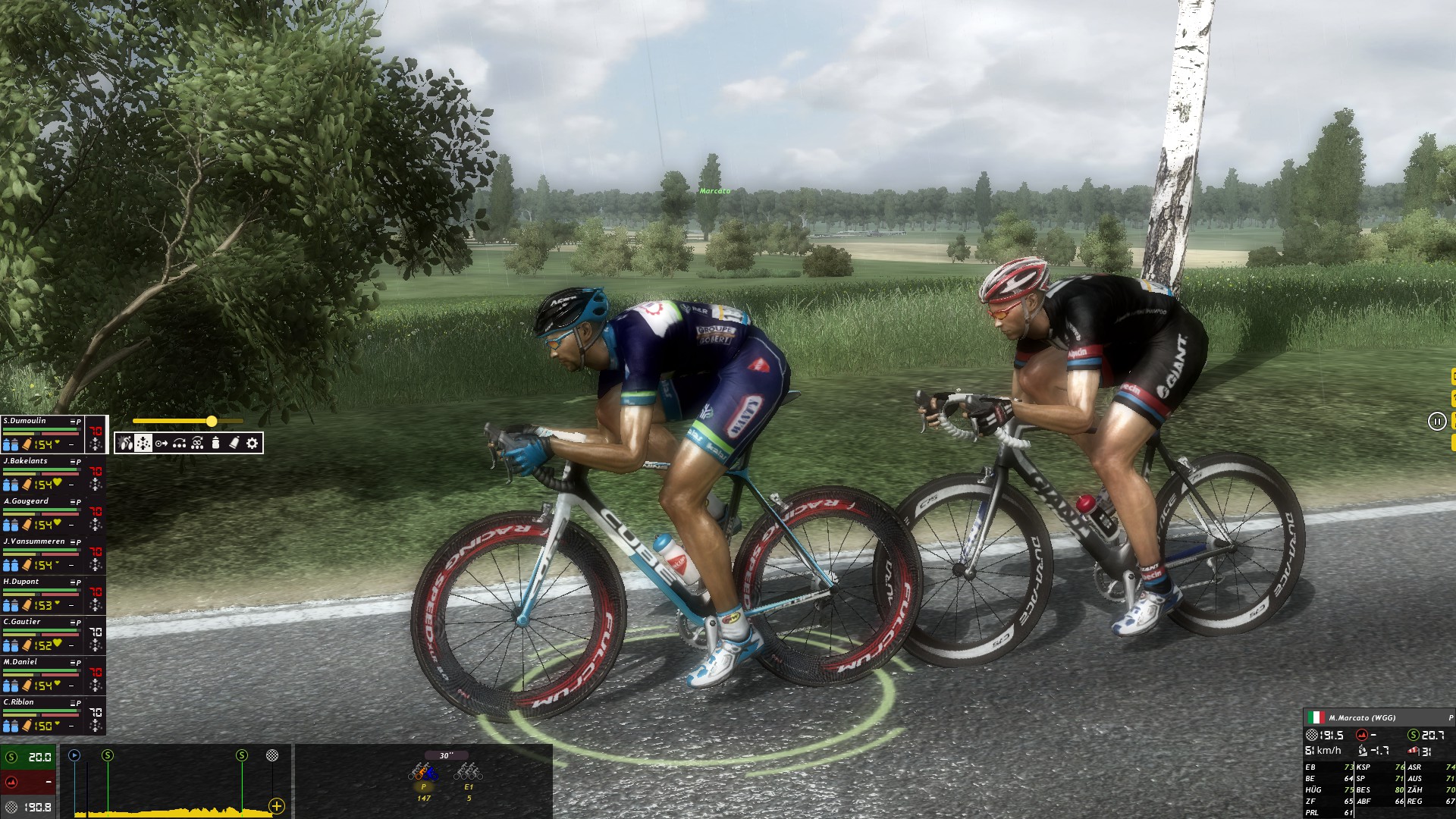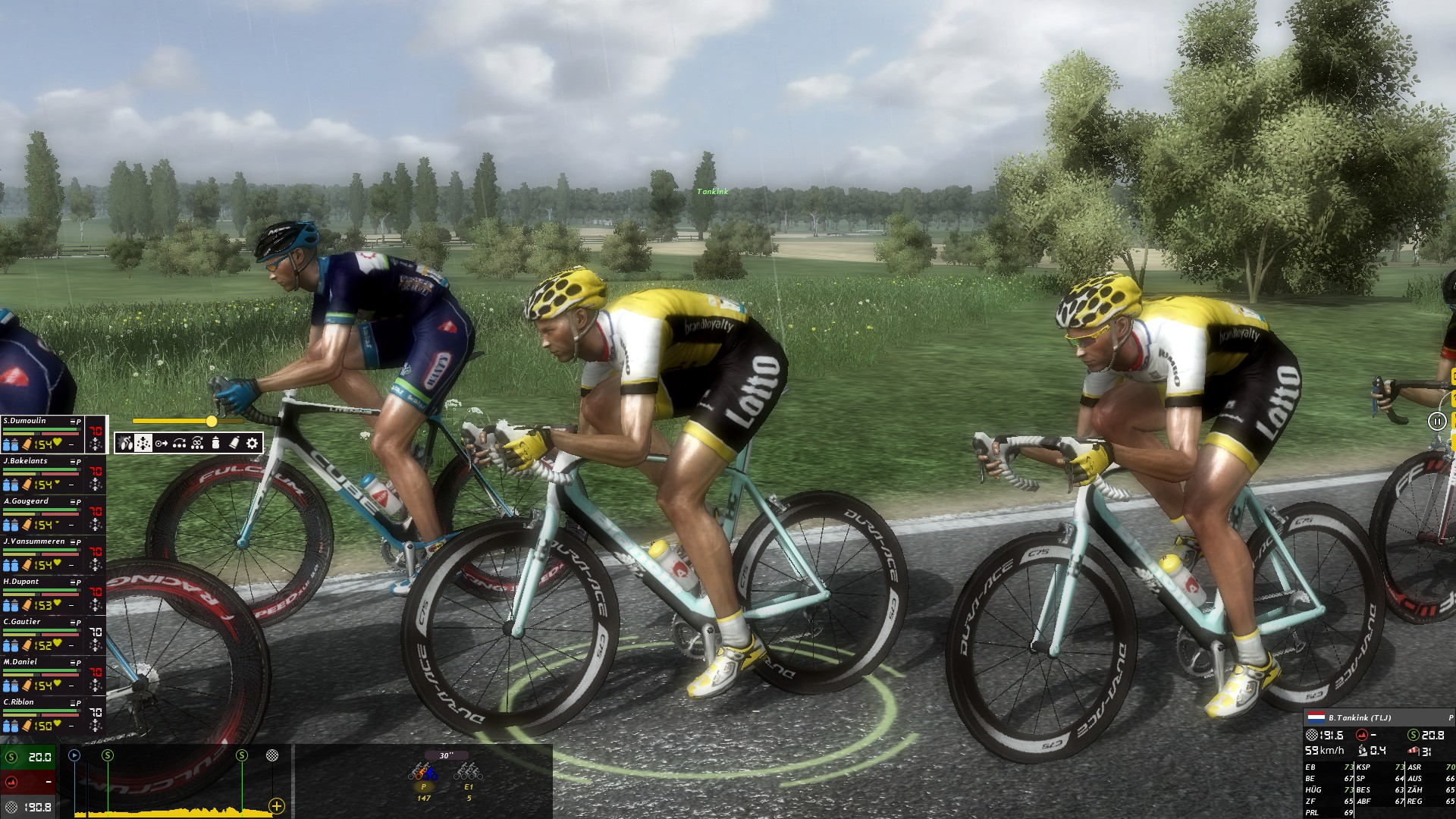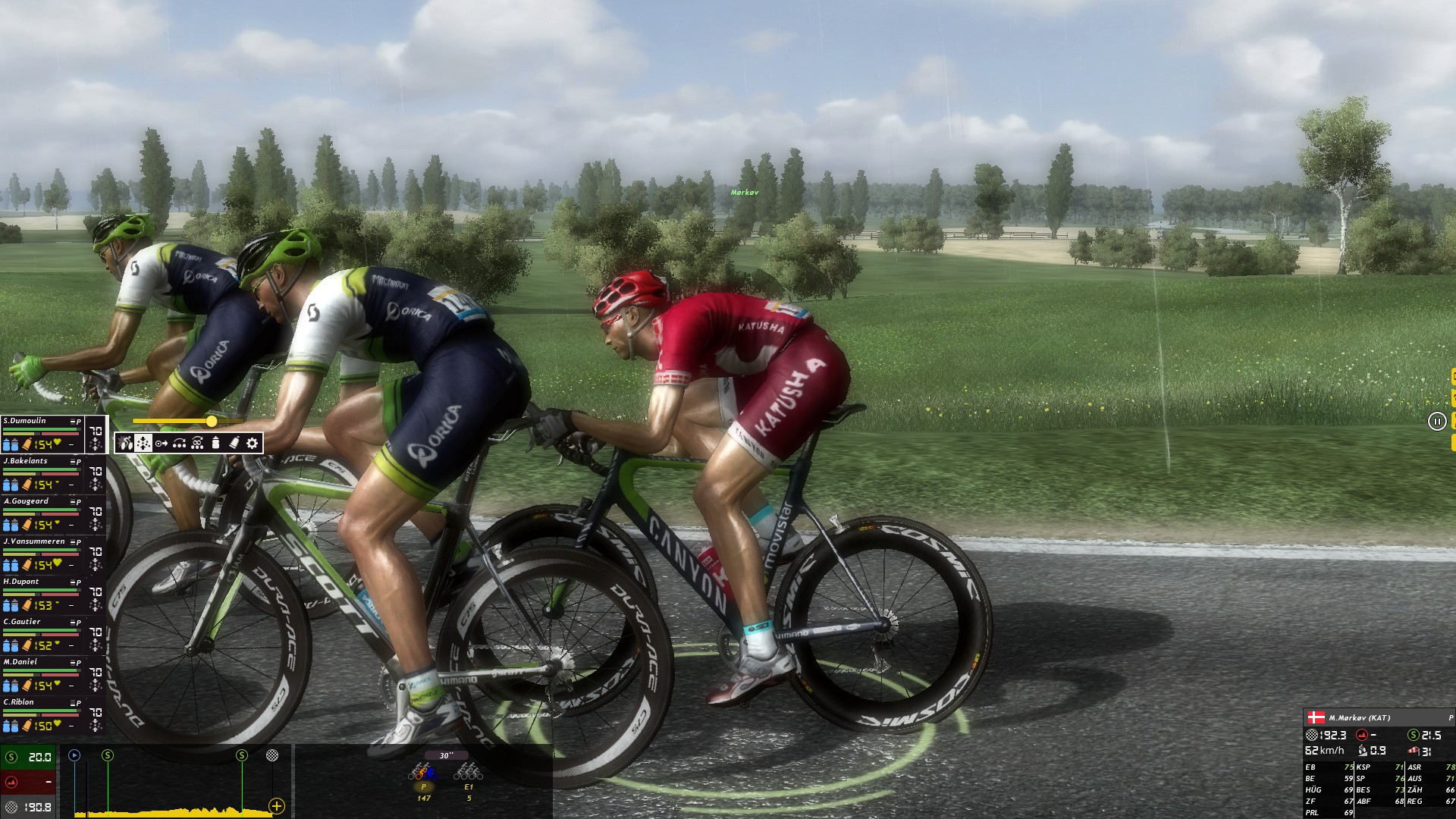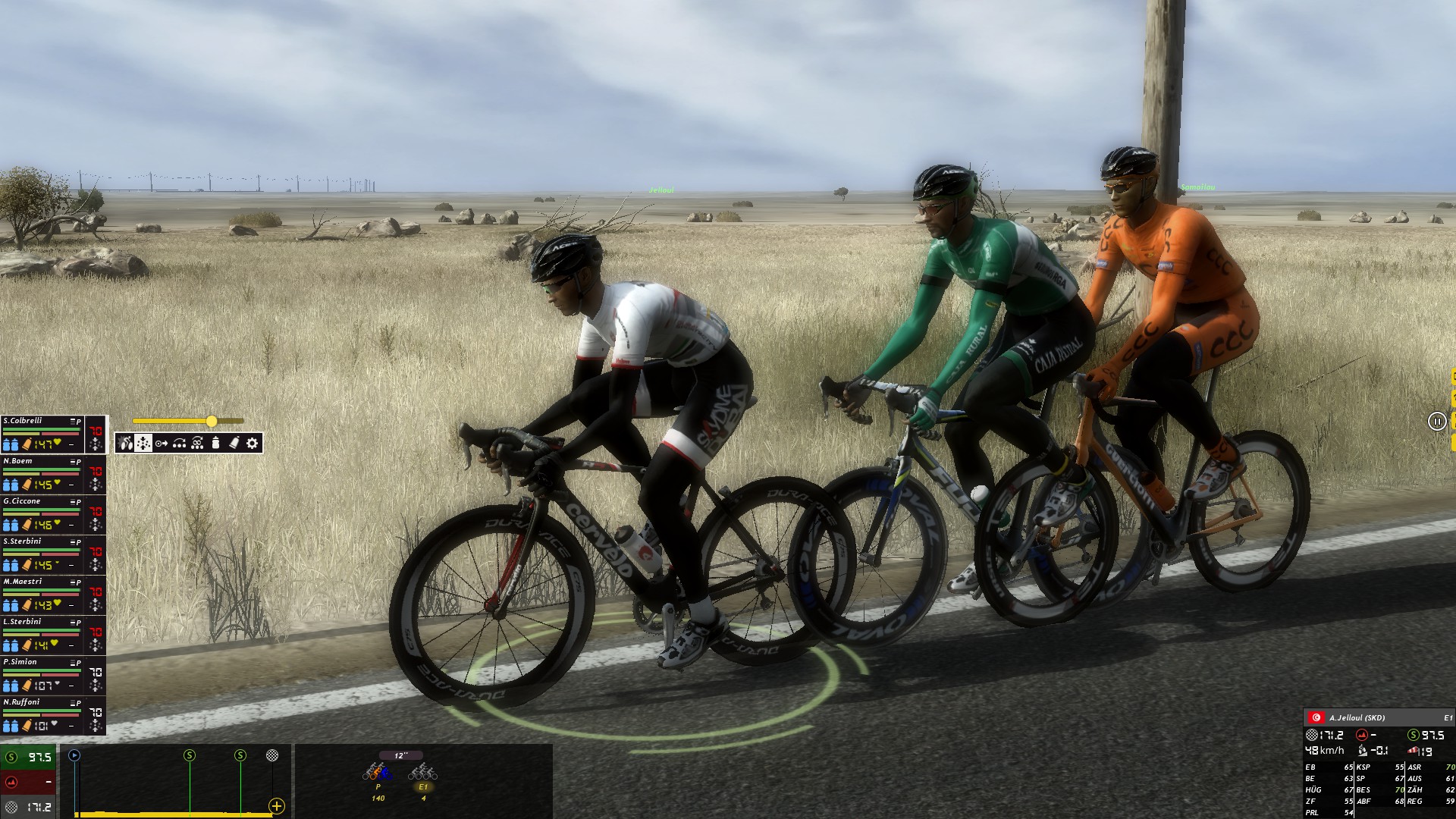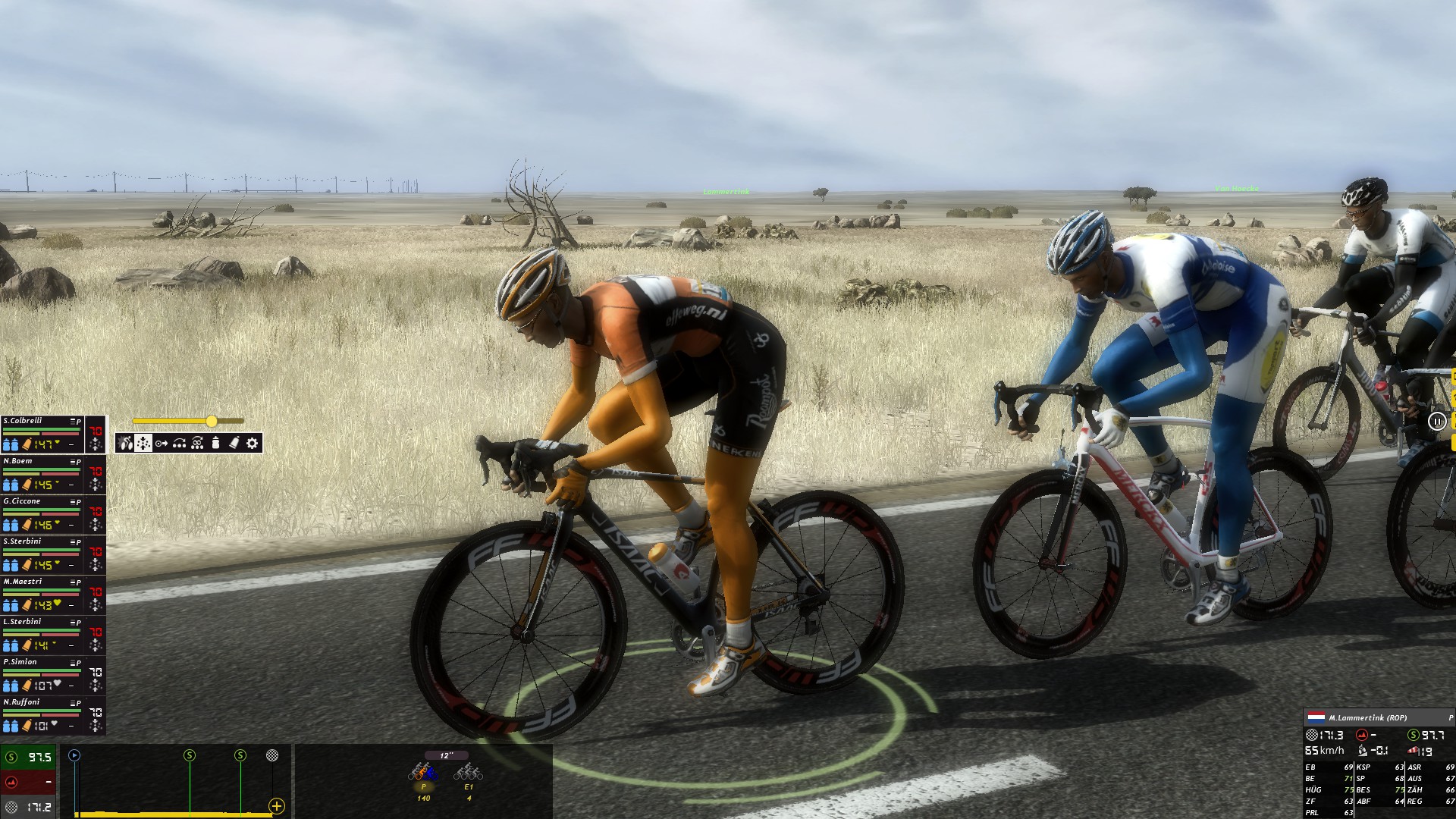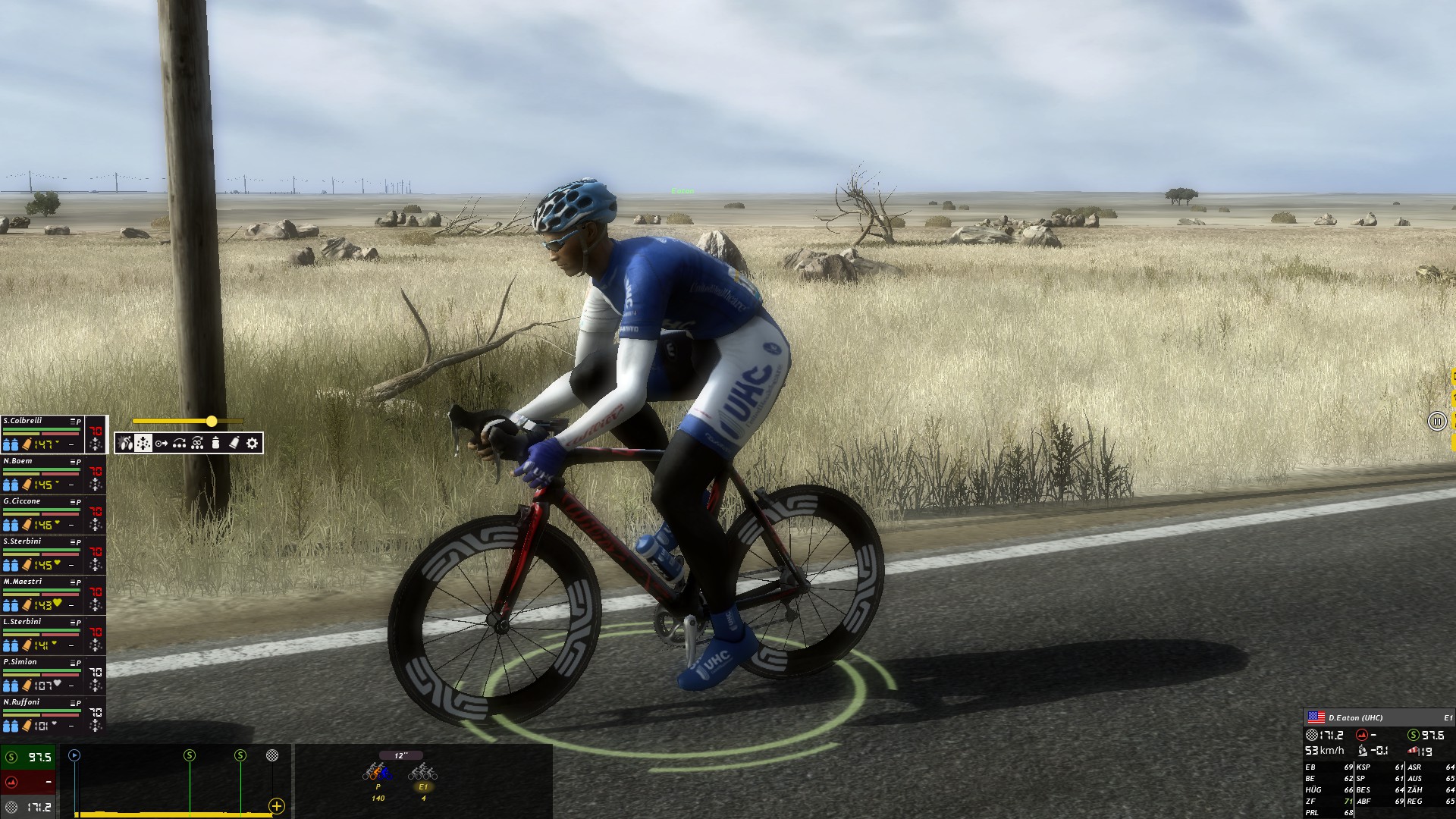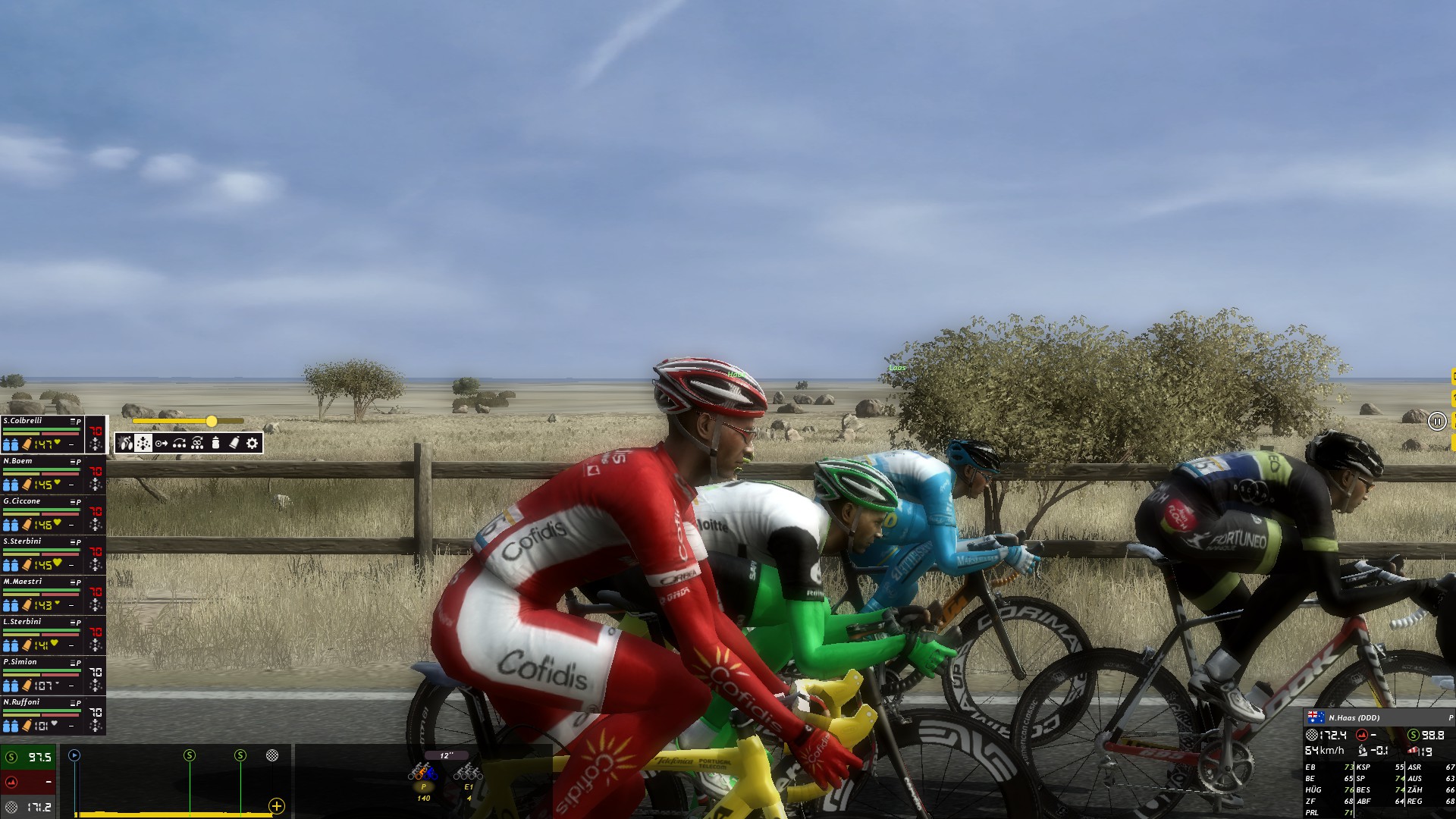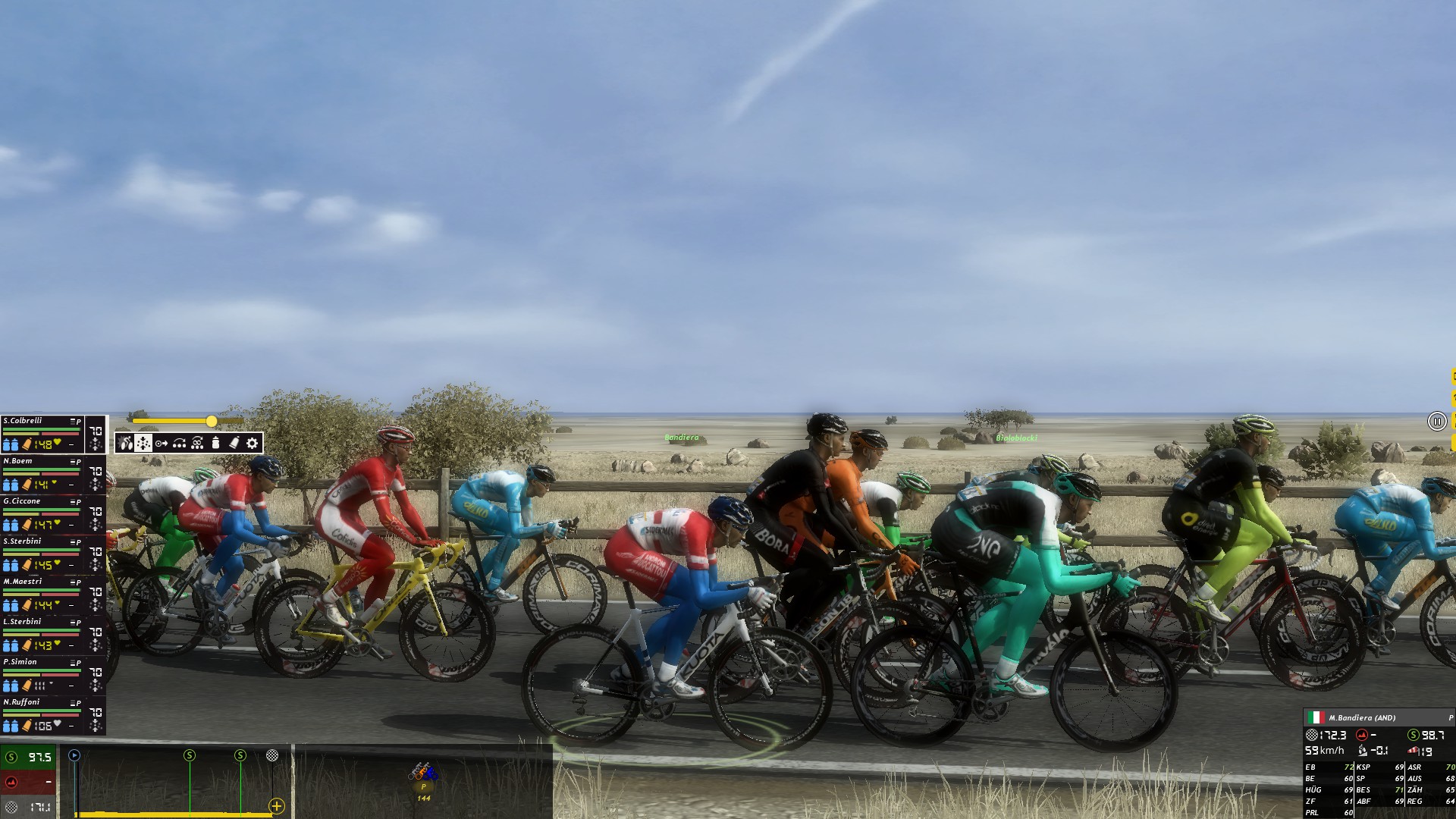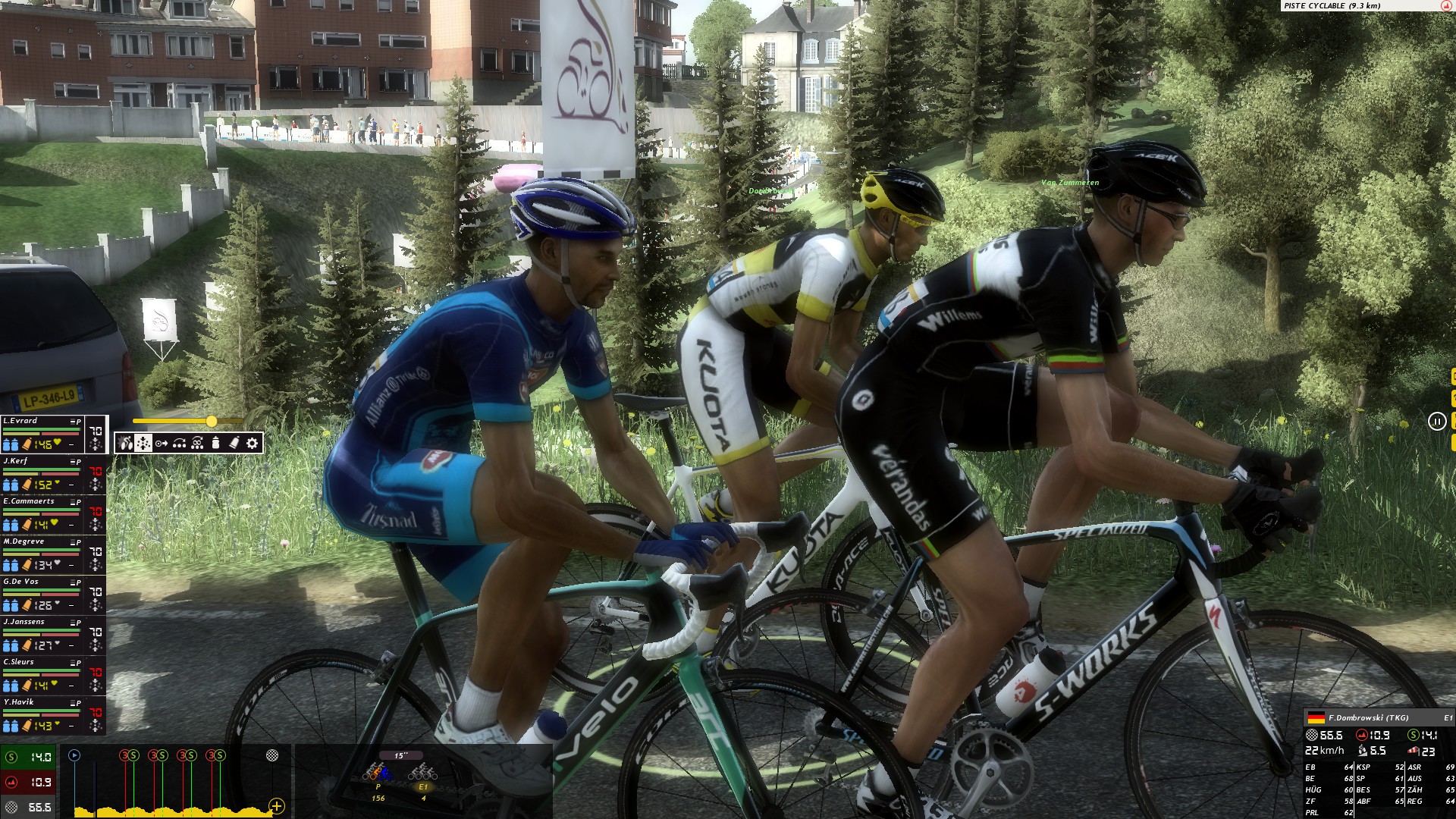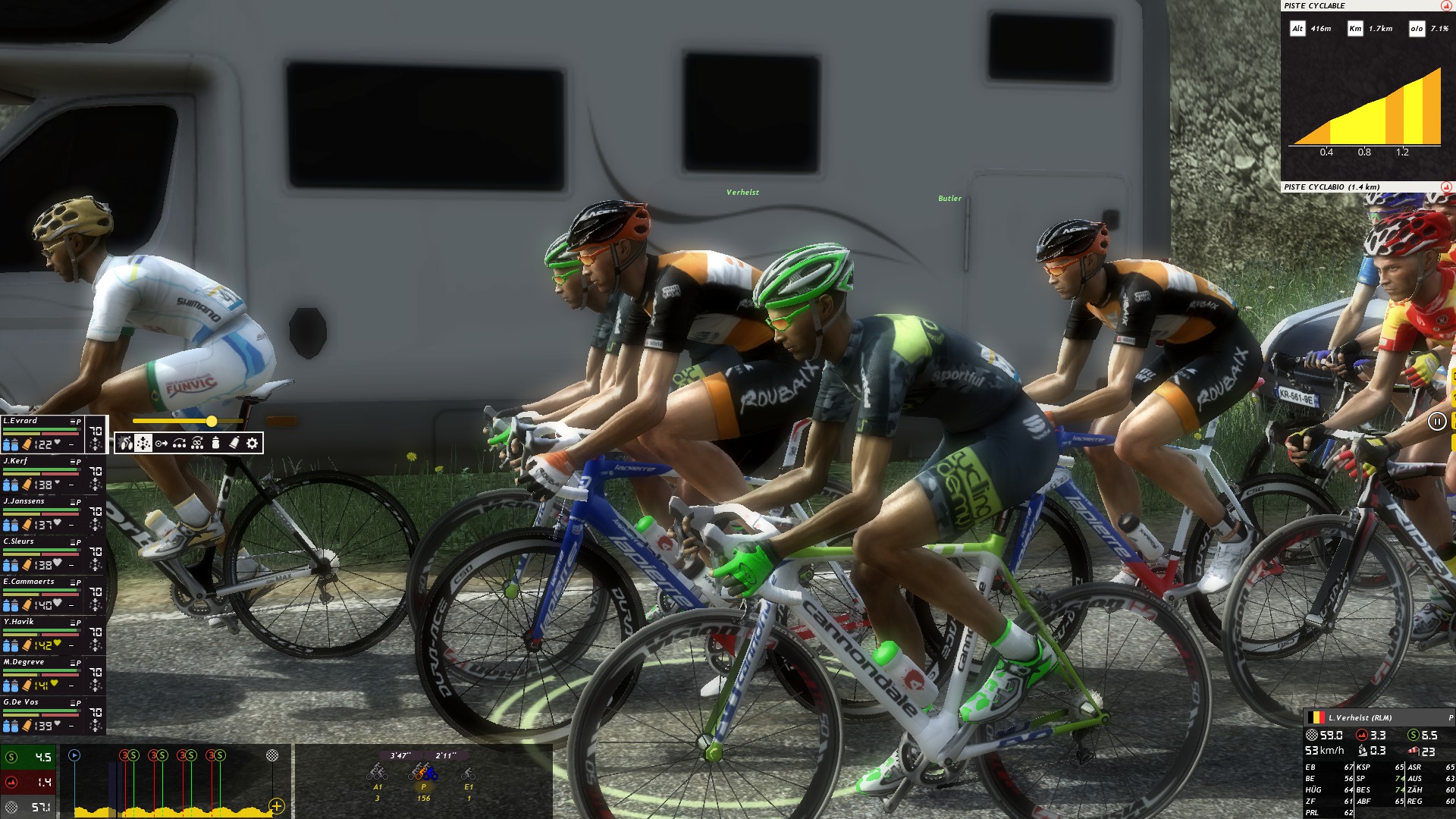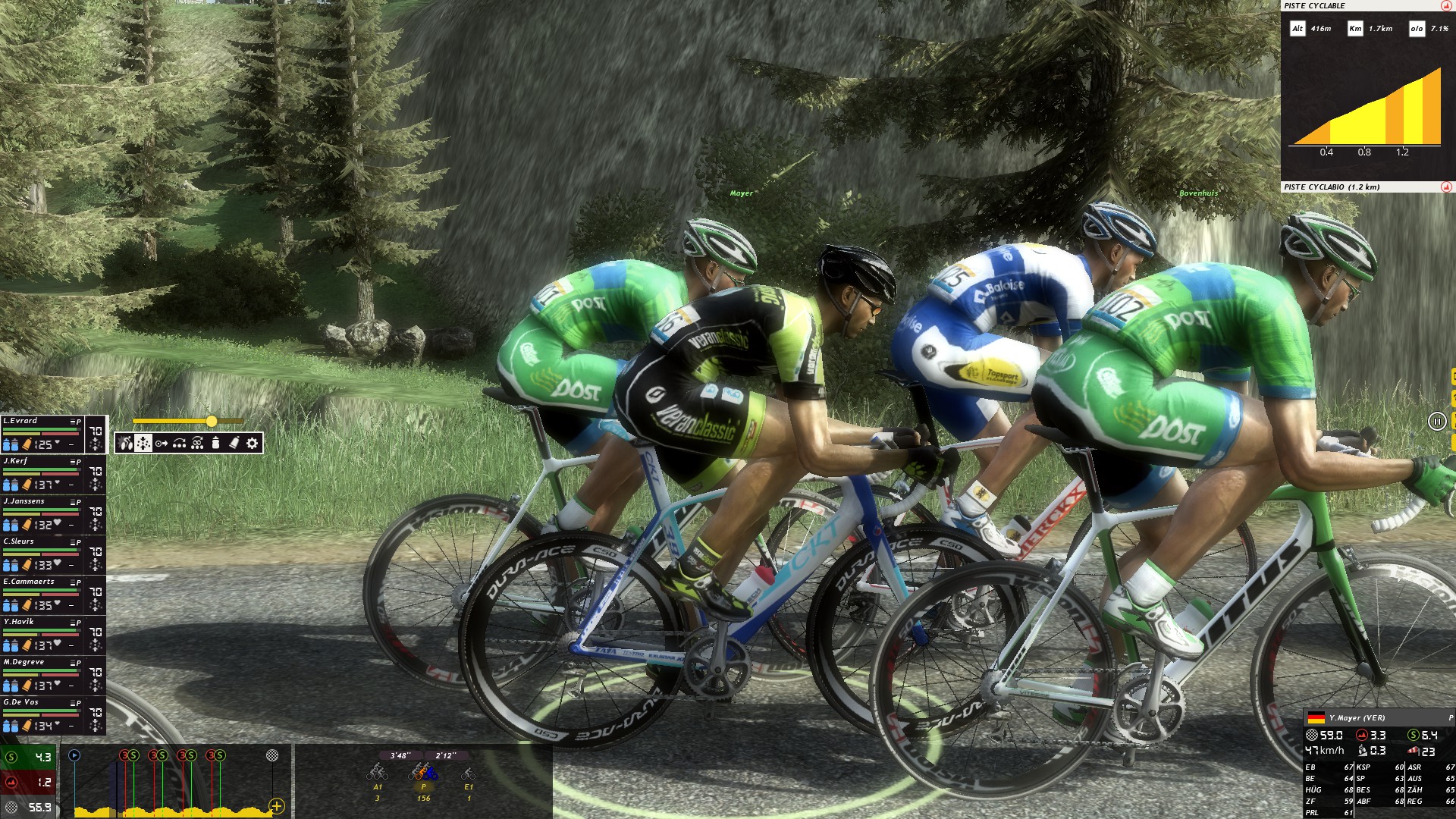 [/spoiler]
Support only here:
[url=http://rsm-news.com/index.php/Thread/8699-RSM-news-DB-2016-für-den-RSM15/]Supportthread for the DB[/url]
Important! Since not all shirts are current and many other driver photos and other will come to that, it can naturally not avoid it will come to update the DB.
You have problems to register with RSM news, because in German? Here is a short tutorial.
1. Go on the website
http://rsm-news.com/
2. In right you will see Jetzt Registrieren, click it.
3. It will open a page full of german sentences. Just press Akzeptieren in the bottom.
4. Register form : Benutzername = Username / Wiederholem = confirm / Kennwort = password / Please not that you need at least 8 characters and the characters requires at least one letter, one BIG letter and a number.
5. After that you will be sented an actiavation form on e-mail you have written.
6. Press the link on the email and copy the 9-digit activation code and write it in the space in the link. Than you will have full connection to the site.
7.Come back to this page, than click download in the 1st post.
[center]Credits:[/center]
An all you can not think. Therefore, here are a few as a representative for all others that I have not mentioned here
A big thanks goes to the PCM Daily team and their community, to the PCM Focus team and their community, to the Le grupetto team and their community.
At PCM frace, to all graphic designers at all stages and race creator.
Thanks to Lachi and Camel. And the conclusion of course my thanks go to the forum of RSM-news.com
I hope I have not forgotten anything, in this sense.
[center]Have Fun[/center]